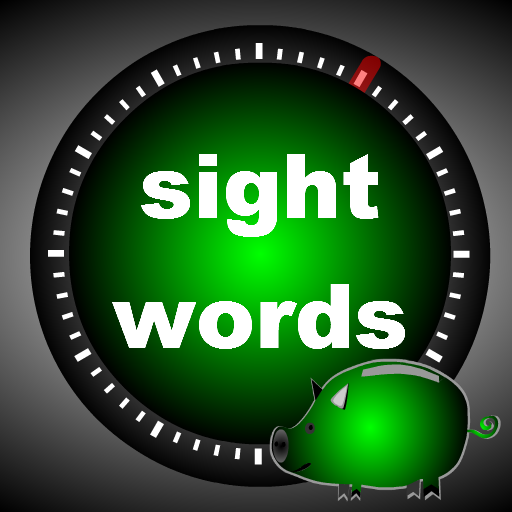 Product Features
Over 500 spoken words and letters (Alphabet, Sight Words, and Nouns)
5 Levels (Pre K, K, 1st, 2nd, and 3rd)
e-mail results
Set a Goal
Practice with Flash Cards and a Practice Test
Timed Test can be from 1 to 5 minutes
---
Product Description
Timed Sight Words is a great way to practice spelling and word recognition! Keeping track of how many words are recognized or spelled in a given amount of time helps measure improvement.
Start by setting a goal then choose between the Alphabet, Sight Words, or Nouns and then choose a level from Pre K up to Level 3! Over 500 words are included!
The words are spoken and the user can either spell the word or select the word (multiple choice). There is also an option to display all caps or lowercase. The timed test can been between 1 and 5 minutes.
After the completion of the Test, the results can be e-mailed.
"Coins" are earned for each letter in a correctly spelled word or for each correctly chosen word in the multiple choice option.
Before taking a "Timed Test", practice with Flash Cards, and a practice test that includes a help button.
Why Sight Words?
Here is an excerpt from www.k12reader.com:
"Sight words are critical to reading not only because they are used so frequently, but also because many of them cannot easily be sounded out or illustrated. Imagine what reading would be like if you attempted to sound out walk ever time you encountered it in your reading. Then imagine that you do not know the word the. You cannot use the pictures accompanying a text to help you decipher this word because it cannot be illustrated. Using phonics or picture reading skills for words like these is useless and fruitless for readers, especially those who are in the early stages of developing their decoding skills."
Please note that the letters or words that are used during the Timed Test and Flash Cards are chosen randomly.